Definition
A company being recognized as a human organization within which ideas, skills and certain resources are pooled. It is therefore important to create a climate of social cohesion and belonging to a family.
Team building is an English theme that literally means building a team. We can therefore make an analogy by saying that team building is a set of actions and activities implemented at a certain frequency to build in an organization, a team in which the workers feel like a family. Team building therefore creates social cohesion and develops in everyone a team spirit, belonging to a family. Thanks to the team building action plan, certain barriers are removed.
The goals of team building
The general objective pursued by team building is to succeed in creating a cohesive, strong, united team or community in which there is unanimous cohesion.
The team building has the following specific objectives: the establishment of a framework of motivation and gathering, the intercultural mixing of workers, the involvement of all staff by creating working groups and activity groups. Develop and grow team spirit for successful involvement of everyone at various levels.
Indeed, the concept of team building is a concept created to give confidence to all the stakeholders of a company or organization so that there is no communication barrier and that any disputes are settled as quickly as possible.
Short-term impacts
Team building must produce short and long term effects. In the short term, the team building must make it possible to observe:
Increased motivation of staff to belong to the organization every day,
Significant reduction of tensions between colleagues on the one hand and tensions between staff and administration on the other hand;
Easy integration of new members,
Open collaboration internally
Improved business organization to achieve more results
Efficient work stratification for more output
Effective involvement of staff in the organization's missions.
Long term impacts
Carrying out team building activities has a positive impact on the company in the long term. In fact, team building makes it possible to improve the productivity of the staff, thus leading to a significant increase in the annual or periodic performance of the company. Team building has a positive impact on the general performance of a company.
In the long term, team building promotes structural change within the staff by instilling in them the actions and values ​​necessary for the development of the company.
Team building activities allow your company to have the following result: Motivated and determined staff within a group where there is strong social cohesion materialized by the certainty of belonging to a family united for development and growth from a company.
10 team building activities for your company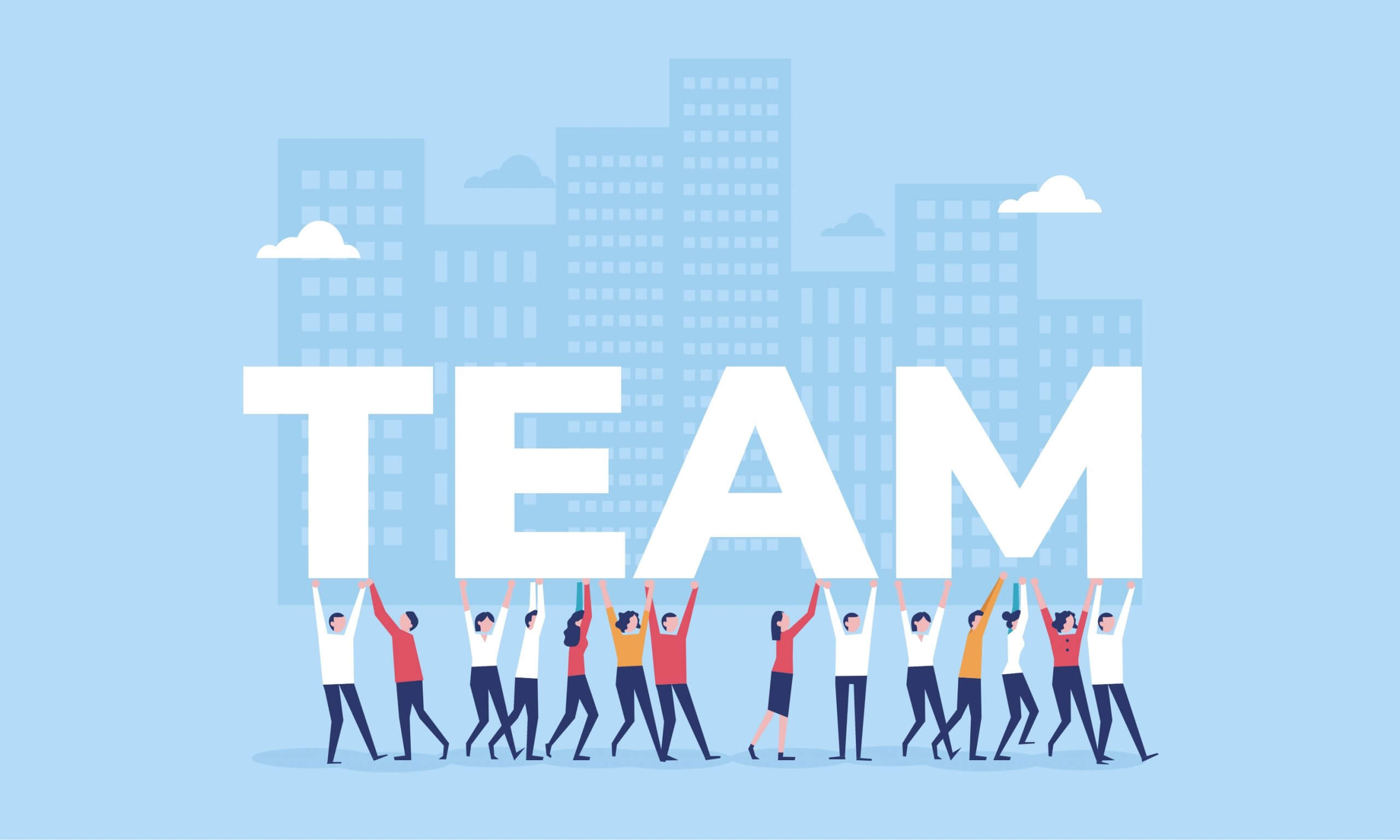 We offer you a list of ten effective team building activities to improve cohesion, solidarity and strengthen the motivation of your staff.
Organize Olympics to challenge your teams
Reinforce the motivation of your team by subjecting them to a marathon of activities. You can choose very fun mini-games such as a sumo fight, a sack race, a table football competition, a mess up…
Be original by finding challenges that will allow your employees to bring out their potential and use it for the benefit of the company . Take advantage of these moments to introduce and integrate your new recruits into the team.
Distribute points for each event and make a ranking at the end to reward the best groups with vouchers, goodies …
Make strong feelings
Your activity is intense? Do your employees have to deal with periods of stress? Help them manage these moments by giving them strong feelings.
What better than a car race to unite your employees and teach them how to manage pressure ? Competition and good humor are guaranteed to bring out a group dynamic and arouse the spirit of competition.
Sign up for a music class
Involving your employees in a music class is a great way to develop their team cohesion . Everyone agrees on the same tempo.
Such activity can increase harmony within your company, to keep work moving at a synchronized pace.
Offer a cooking class
Culinary activities are also useful for uniting a group. Propelled by flagship programs such as "Top Chef" or "Le Meilleur Pâtissier", cooking has become a passion for many people.
It must be said that this activity calls on many essential qualities in business: determination, stress management, creativity, communication and team spirit .
Teach an art class
If you want to boost the creativity of your teams, opt for painting! Choose a theme on which the participants must create a giant artistic fresco. They will be able to express their inventiveness and contribute to a common work.
At the end, display their creation in the office corridor or in the break room to remind them of the values ​​of a team: communication, creativity and good humor.
An escape game
Very popular, the escape game is a very cerebral game where participants must solve puzzles to escape from a room.
Practiced as a team, this activity is ideal for strengthening the cohesion of your employees and teaching them to work together. It is also an opportunity to detect the strengths of each employee: logic, general culture, strategy, reflection…
Organize a lunch brainstorming party
The Lunch Brainstorming Party is an activity perceived a priori as being a ridiculous activity. But it is a meeting that the organizing committee immediately announces to all participants. An idea was therefore launched, requiring everyone to contribute in order to offer lively exchanges filled with creativity and good humor.
For example, invite all staff to a dinner meeting. On arrival, the menu for this dinner must be designed and prepared by the staff present. The ingredients and everything needed will be decided by them. The staff is put in groups and will therefore have to offer everything for the success of the event.
For example, you can organize a meeting where everyone will have to contribute to carrying out the action plan or the provisional budget for the next year or the next campaign. The purpose of brainstorming is to reveal the hidden skills of staff and to create a friendly learning environment.
Organizer des Yin & Yang party
The Yin & Yang Party is an activity whose fundamental goal is to lead its practitioner to fundamentally seek balance in everything, especially emotional balance. If everyone on the job site manages to have an emotional balance, communication would be smooth and straightforward.
Very easy to carry out, the activity of Yin & Yang consists in entrusting each member of the team with the mission of creating associations of their own taste. For example the combination of ham and chicory; a vase and a flower; a television set and its control.
By virtue of the principle of Yin & Yang, each member of the team must write down the chosen combination on two separate sheets. The numbered sheets are stuck behind each participant in such a way that no one has their own initially chosen combination.
Everyone is thus confused in the mass. With the help of a Yes or No answer, the participants manage to identify their partner who holds the second of their combination. That is to say, without his half there is no emotional balance. Very fun a priori, the Yin & Yang Party is a mixture of emotions and sensations. It reveals our being.
The Minefield Game
It is a game that requires a collaboration of skills to solve problems that require more creativity. To achieve this, it is necessary to form peer groups. In each group, there must be one member blindfolded.
The blindfolded member helped by his buddy, has the obligation to reach the destination without trampling the mines strewing the way. In addition, the guide is at the dock. He just gives instructions to his partner who is alone on his journey to reach the destination. This game challenges the ability of one to trust his partner blindly or not.
Multiplayer online game
Team building activities can lead to thinking about organizing multi-player online games with rewards. Games should have the challenge of defining team strategies to solve problems or explore an adventure world. Find a list of collaborative and participatory games here
Repeat the show by forming new groups so that everyone has changed partners at least once.