Google Analytics can do much more than count the number of visitors to your website.
This tool has many features that can help you go much further in analyzing your audience and improve your website accordingly.
Here are just 6 very useful reports that you may not think of consulting regularly.

1) The time spent on the page
Imagine for a moment: one of your blog posts has great SEO and attracts thousands of visitors each month.
Don't take out the champagne just yet! First look at the average time spent on the page by your visitors.

If you have the misfortune to see that your readers leave after 10 seconds, then it means that your content is not interesting or that the keywords for which it is well referenced are not consistent with its subject: learn from it and make the necessary modifications.

2) The number of pages per session
One of the keys to a successful website is its ability to not only attract visitors – through SEO, social media, emailing, etc. – but also and above all to keep these same visitors.
To gauge your site's visitor retention power, keep an eye on the number of pages per session.

If this average is low, it probably means that you should improve the quality of your content and make your site easier to navigate.
Note that the bounce rate is also an important indicator, but it only allows you to know how many visitors instantly leave your site.

3) Indirect conversions
The "Indirect Conversions" section of Google Analytics is particularly useful since it allows you to visualize the channels through which visitors have passed who have completed a conversion.

You will be able to know which ones – SEO, emailing, social networks, etc. – make you gain the most customers and thus support your strengths and improve your weaknesses to gain conversions on your site.

4) Micro conversions
In terms of conversion, web entrepreneurs sometimes tend to focus only on those that result in a monetary transaction, such as a purchase on an e-commerce site.
But what about all the micro-conversions that take place on your site? Whether it's downloading a white paper, subscribing to your newsletter , or filling out a contact form, there are many actions your visitors take that should be counted as small victories.

So don't forget to include these types of conversions in your Google Analytics goals .

5) Research on the site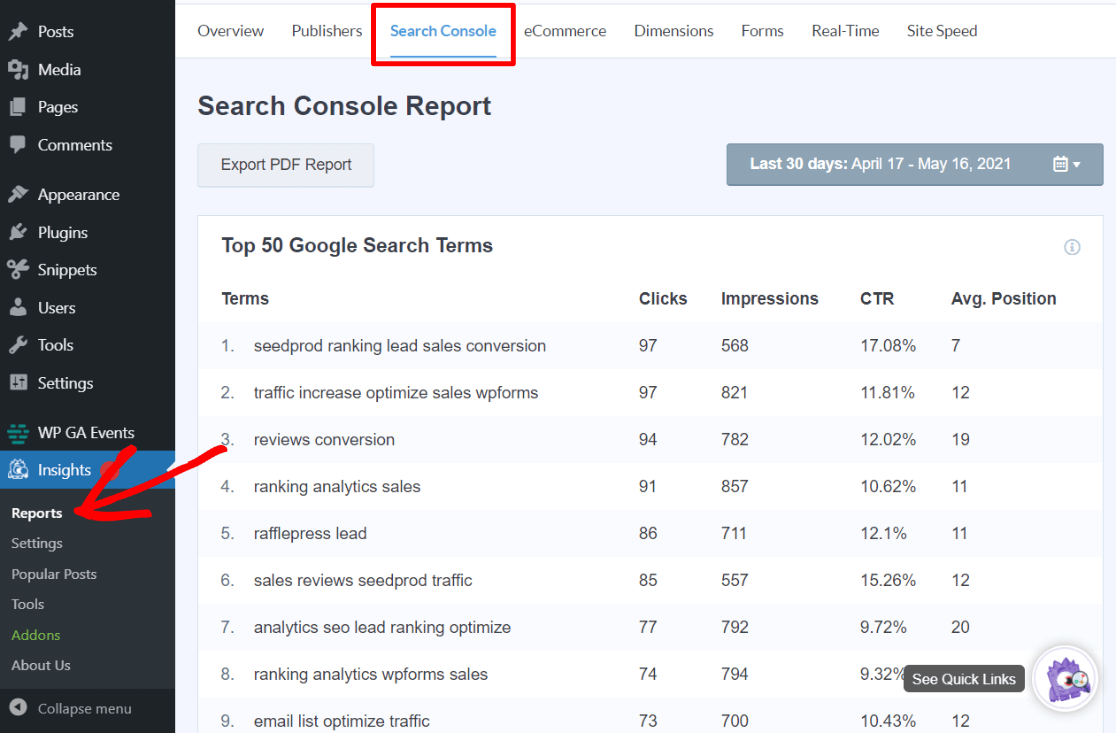 Most websites have an internal search bar allowing visitors to search directly for keywords.
If this is your case, it is in your best interest to activate the "Search on the site" function in Google Analytics. It's a real mine of information about your audience and the topics that interest them.

For example, you can take inspiration from their research to write new blog posts that will answer their queries.
6) Site speed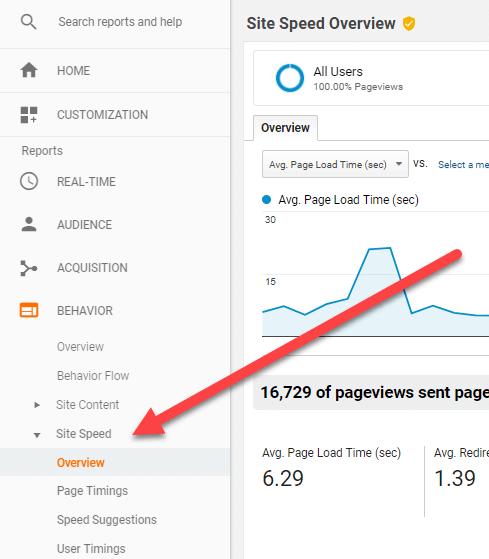 While there are plenty of tools out there to test your site's performance , you can easily gauge your page speeds from Google Analytics.

This is very important data because the performance of your site impacts your natural referencing; but also because a slow page can scare away many visitors.
For example, if you find that your landing page has a high bounce rate, take a look at its speed: it could well be the cause.