Online, there are several tools to help create a business. Using these instruments eases the development process and saves money.
For most young entrepreneurs, setting up a business is quite a complex and lengthy process. These stages go from the birth of the idea to the deployment of the activities. Throughout these entrepreneurial processes, using a tool to help create a company can be useful. This file presents the various online services that contribute to the development of society.
Business creation: support tools for managing ideas
Apps to design a logo           
Business creation: the best tools to help ensure your presence on the internet 
Business Creation: Support Tools for Collaborating and Interacting
Business creation: support tools for managing ideas
Setting up your own company is a common goal for many entrepreneurs. However, the latter must take into account that one out of two companies disappears before its 5th year of existence. To limit this risk, it is necessary to select the appropriate tool that accompanies them during the design stages. In addition, the use of certain online services makes it easy to manage ideas and organize them. Check out some of these devices.
Trello
Trello is a free project management app. It allows you to organize these in the form of tables, themselves composed of lists in columns which list the tasks in cards. Inspired by the agile Kanban method, Trello is an essential support tool for business creation. It is a reference platform for project management.
Known for being very intuitive, Trello offers great scalability no matter the size of your business. The strength of the tool lies in its ease of use . Besides, this tool has a free version that offers the possibility to create up to 10 tables, add files up to 10 MB.
Advantages
Proven agility
Easy sharing of information
Disadvantages
Not suitable for large projects
Limited storage
Evernote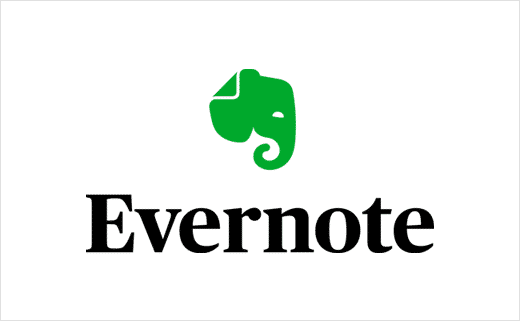 Evernote is one of the project management tools that offers collaboration, scheduling, and task management features all in one suite. This solution was designed to meet the needs of businesses of all sizes. Evernote allows users to create project to-do lists and assign collaborators to them
The solution supports apps for iOS, Android, Windows Phone, PC and Mac. This helps users from multiple sites stay on the same page and share project progress.
Evernote also offers document sharing functions. This allows users to save files, photos, videos, and voice recordings to the cloud and share them.
Advantages
Sync notes across multiple devices
Collaboration tool for productive teams
Disadvantages
Not suitable for tasks or short notes
Free Plan Limits
Asana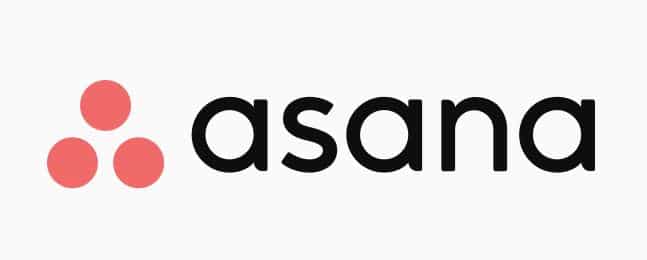 Asana has a lot to offer, especially in the area of ​​task management. The platform focuses on collaboration and productivity.
What sets Asana apart from other business project creation and management tools is its flexibility. This space allows you to track both work in progress and long-term work, as well as coordinate teams and distribute workloads among employees. The wide range of integrations only adds to the freedom users have to tailor this platform to their business needs.
The platform was designed primarily to help managers assign tasks and employees track work.
Advantages
Wide variety of display modes
Very versatile and easy to use
Disadvantages
Lack of customer service
Lack of security
Dropbox
Dropbox has been constantly evolving since its launch in 2008. This tool adds new features and always aims to outperform the competition. It offers excellent online storage space to centralize your documents, media or files. It stands out among the storage options for its good integration with other systems. Not only does it have a diverse group of integrations, but it also partners with some of the most popular companies out there.
The various Dropbox integrations enhance commonly used software systems. It doesn't matter if it's the IT department's system or the marketing team's tools, this solution can be integrated. Thus, projects are processed quickly and efficiently.
Advantages
Intelligent use of storage with "Smart Sync".
Block-Level Transfer
Disadvantages
Lack of zero-knowledge encryption
Expensive
Apps to design a logo
With the public, certain steps are essential to develop the identity of the company. In particular the creation of a logo. Indeed, it sends a message to its customers via visual communication. This part reviews the best software available for creating a logo.
Canva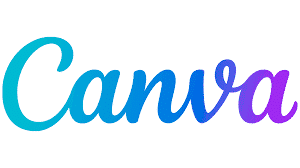 Canva is more than just an online design tool. It is indeed full of many templates and resources to help design a business logo, create images for social networks or create posters.
This design solution has robust features. It ranges from simple drag-and-drop functionality to over a million high-quality fonts, images, and graphics for you to use.
Canva is a reliable, easy-to-use solution for turning a simple idea into a stunning design to display online or print. It is therefore the ideal tool for creating images for any type of business.
Advantages
Great tools and resources for creating branded content
Offers many types of app integrations
Disadvantages
No video call, audio call or screen sharing features
Unable to see collaborator cursors when co-editing.
Fotor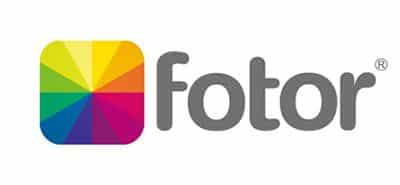 Similar to Canva, Fotor offers a library of templates and assets . These can be modified to carry out any other communication medium that a company may need.
Fotor is packed with lots of business image enhancement tools and filters to make them look better. These devices include artificial lighting, sunset, portrait, landscape and theatre. In addition, Fotor supports all popular image file formats and even allows processing of RAW files.
Advantages
Smart filters and effects
RAW file converter
Disadvantages
Not as feature-rich
Not suitable for creating art from scratch
Pixlr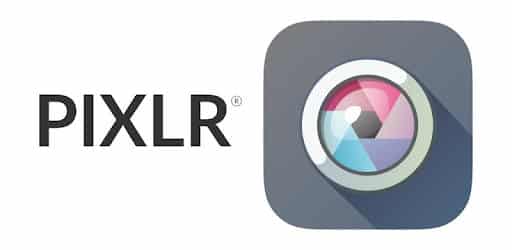 Pixlr is one of the programs designed to provide the best photo editing experience for both personal and professional use. By uploading an image from the computer or from a URL on the online site, the software opens directly on the Photoshop template. Necessary modifications can thus be applied easily.
Note that Flash Player is required to run Pixlr Editor. This software offers a variety of advanced editing tools to quickly and easily edit photos without having to download and install anything on the machine. Among its useful tools, the timeline is certainly one of the most functional, allowing you to undo or redo actions.
Advantages
Advanced editing tools
Clear interface
Inconvenience
Some tools are still in beta
Business creation: the best tools to help ensure your presence on the internet
Business development begins with a company's online presence. Indeed, this step remains important, because it allows you to get noticed by Internet users and gain traffic. Here are the essential tools.
Wix.com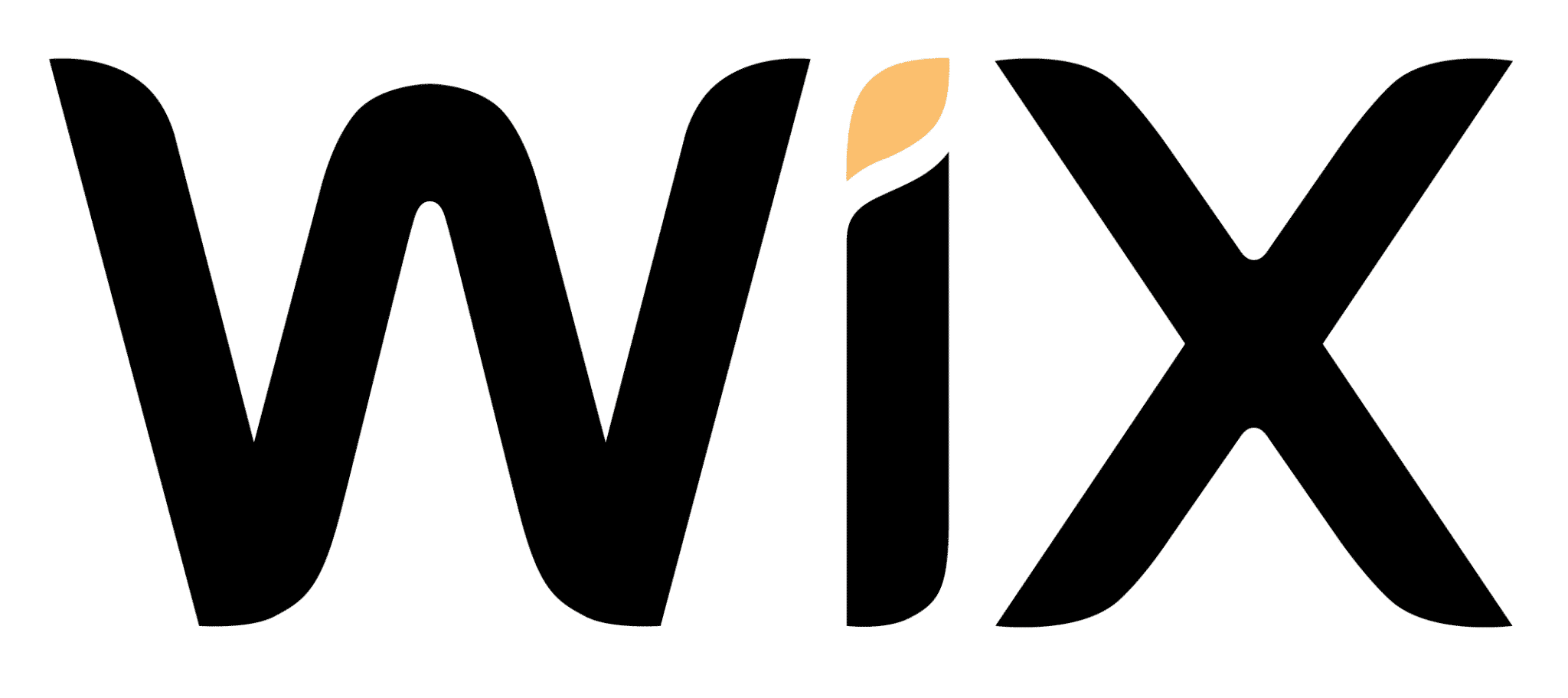 Wix's drag-and-drop editor makes it easy to create a professional website without having to know a line of code. With multiple templates and great tools, this tool helps to create and sell through the site. User-friendly and scalable, it works for everything from personal online portfolios to small business sites.
With 3 different types of editors, hundreds of themes and thousands of plugins, it offers unparalleled versatility. So, for the creation of a business site, it may seem like the right option to choose.
Advantages
Excellent tools for building mobile sites
Rich online store functionality
Disadvantages
No integrated statistics
Does not allow to modify the model
Mailchimp

Mailchimp has long held a prominent place in the field of email marketing. Today, this tool adds to its offer turnkey e-commerce functions, better automation and even integrated CRM functions.
The latest version of Mailchimp even offers hosting and website design. What makes this technology unique is that it has kept all these new features within its familiar application framework. A framework that remains as intuitive and familiar with Campaigner and Sendinblue.
Advantages
Complete Marketing Center
Adds turnkey e-commerce for merchants
Disadvantages
Poor experience with email templates
Campaign tracking is limited and somewhat difficult
OVH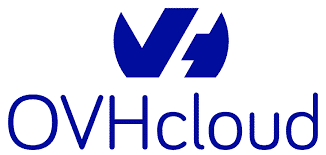 To reserve the appropriate domain name for the business activity, there are many possibilities including. com,. en or. business. For this purpose, OVH offers a free tool that allows you to check whether the chosen domain name is available.
Besides, this site provides a lot of information and offers an up-to-date blog, which creates a user-friendly experience. It uses a monochromatic palette that plays with different shades of blue proving pleasing to the eye.
Advantages
Easy to put in place
Wide variety of cloud-based servers
Disadvantages
No automatic saves
"Standard" customer support is almost non-existent.
WordPress.com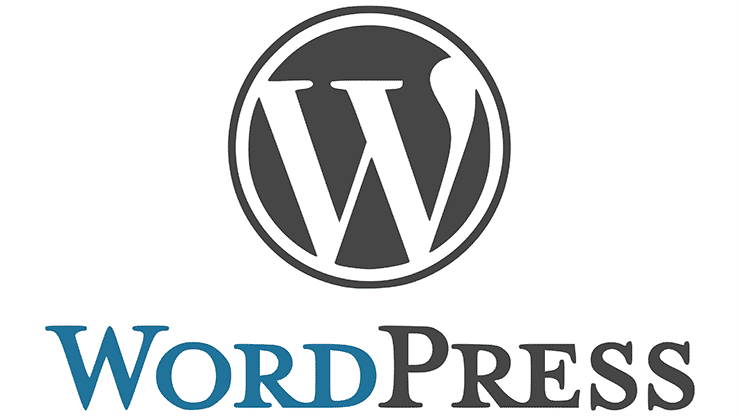 WordPress.com offers many options for easy website design, hosting at a reasonable price. There is even a free tier. The service lacks the drag-and-drop simplicity that many competing services offer. However, it's a solid option for entrepreneurs who want to get online relatively quickly.
It is important to specify that WordPress.com is a service of Automattic Inc. which uses the code of WordPress.org, an open source platform.
Advantages
Lots of blogging options
Attractive themes
Disadvantages
No drag-and-drop functionality
No technical support by phone
Business Creation: Support Tools for Collaborating and Interacting
It must be said that in the digital age, collaborative tools are multiplying. Whether for social networks or project management tools, there are now all kinds. It is therefore necessary to study the different functionalities to choose them well. Follow in this little tour of collaborative platforms.
That's Norbert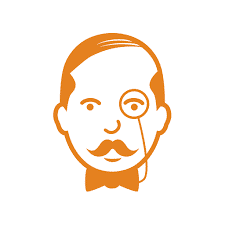 Voila Norbert is part of the lead collection software. This tool helps build marketing relationships, generate a large list of leads, and reach potential recruits.
The main features offered by Voilà Norbert include verification of any email address, bulk search using your CSV file, search via API, location of email address of any anyone based on their name and company, and third-party integrations.
Advantages
Accurate results
Ease of use
Inconvenience
The free offer is very limited
The Chrome extension may close if too many tabs are open.
Typeform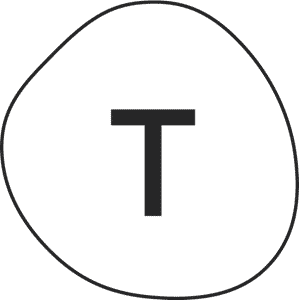 Typeform is an extremely versatile data collection software . This simple and intuitive tool makes it very easy to design and upload professional-looking questionnaires. In particular quizzes, surveys, satisfaction surveys, order forms.
The logical leaps are what sets Typeform apart from other online survey tools. With this option it is possible to create several forms in one. Depending on how a respondent answers a question, they will follow one of two possible paths for the rest of the survey.
Advantages
Logical breaks allow automatic customization
Lots of integrations to organize data
Disadvantages
Paid plans are expensive
Personalization is too much for simple surveys
Zoom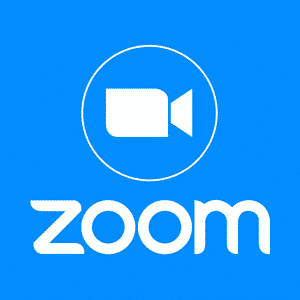 Video conferencing is a standard collaboration tool for office and remote employees. Zoom presents itself as the most used virtual meeting platform in 44 countries.
This tool has a clean user interface, easy setup, and over 1,000 apps and integrations. Not only affordable, Zoom is packed with robust features. Including meeting rooms, whiteboard, webinars and accommodation capacity for up to 1,000 participants.
Plus, Zoom's basic plan is free. This solution is therefore the best option for many small business owners looking for a standalone virtual meeting solution.
Advantages
Robust functionality
Over 1,000 integrations with third-party apps
Disadvantages
Low recording storage capacity
Lack of high definition video.