Pieces in this collection of monkey designs fetch hundreds of thousands of dollars and have been at the heart of several controversies. The Buzzfeed site revealed the names of two of the four creators behind the phenomenon.
2021 saw the arrival of NFTs on the web. Quickly, the ecosystem shook the cryptosphere with NFT trading volumes running into the tens of billions of dollars since its launch. Bored Ape Yacht Club (BAYC) is one of the most promising NFT projects at the moment. 
Ten thousand drawings of quirky monkeys and a billion dollars in transactions: since mid-2021, the "Bored Ape Yacht Club" (BAYC) have experienced a meteoric rise, to the point of becoming the most emblematic of NFTs. Acronym for non-fungible token , NFTs are virtual ownership certificates that prove that you own the original version of a file – even though that file can still be copied.
By year's end, Bored Ape Yacht Club's NFT ratings soared: some of these vaguely jaded-looking primate designs sold for hundreds of thousands of dollars, and their success inspired other similar projects. The stars are snapping them up: PSG striker Neymar bought two of them , which he now wears as a profile picture on social networks, singer Justin Bieber invested $1.3 million in an NFT from the collection and Yuga Labs, the company that publishes the BAYCs, is in discussion with the prestigious investment fund Andreessen Horowitz for a stake that would value the company at… more than four billion dollars.
Note that for several months, not a week goes by without the project making headlines in the specialized press in the United States. He has been heavily criticized for some of his cartoons, accused of using dubious references to far-right elements or racist clichés; for insufficient remuneration, in relation to the sums raised, paid to the artists who created them; or for its extravagant marketing practices for the ultra-rich and its lack of transparency.
What is a non fungible token?
An NFT or Non-Fungible Token is a digital asset issued by a blockchain network. These cryptographic tokens allow the sale and purchase of unique and non-replicable digital titles of ownership.
Even if NFTs can be assigned to many applications, it is especially in the field of digital art that they are noticed. In its most popular forms, we find them in particular as a work of digital art, video, drawing, animation, sound, image, avatars in video games, etc.
How do you recognize the authenticity of an NFT?
More concretely, any digital asset can potentially become an NFT once it is unique and is stored on the blockchain . Also, the person who created it becomes the sole owner and only he can resell it.
The NFT thus contains the name of its owner, its year of creation, a 2.0 authentication, as well as a sales history.
And of course, each NFT is secure when it is on the blockchain, which prevents copies.
NFTs are sold in exchange for ETH , the native token of the Ethereum blockchain.
The NFT market is now worth nearly $40 billion .
Tokens are highly volatile , which makes speculating in this market quite complex. Many investors want to get started, but still few have dared to take the plunge.
They can be traded or sold via a smart contract on platforms such as Opensea.
Rare NFTs can sell for pharaonic prices. In 2021, the American artist Beeple, for example, managed to auction off an NFT video entitled "Everydays: the First 5,000 Days" for the modest sum of $69.3 million .
According to data shared by CryptoSlam, over 800,000 unique buyers and 741,865 unique sellers of NFTs were listed in January 2022. And, the curve continues to rise.
The most famous NFT projects
You should know that there are thousands of NFT collections that are launched every day around the world. While some have gone unnoticed, others on the other hand have quickly seduced the cryptosphere and not only. Indeed, one of the NFTs that have been a hit with the stars is certainly the Bored Ape Yacht Club (BAYC) collection .
Bored Ape Yacht Club: the clever monkeys
Jimmy Fallon, Stephen Curry, Eminem, Justin Bieber, Paris Hilton and even Timbaland have notably joined the long list of fans of the little monkeys illustrating the Bored Ape Yacht Club collection. This has also helped to drive up the coast of NFTs.
The series of 10,000 avatars was created by Greg Solano and Wylie Aronow through Yuga Labs. The particularity of the characters highlighted in this collection is their "bored" or jaded appearance.
Their randomly generated features and avant-garde look make them real must-haves.
When they were released, a bored ape was worth 0.05 Ethereum, or almost $185. Today, they sell for titanic sums. In 2021, game developer The Sandbox purchased an NFT Bored Ape for 740 ETH, or almost $2.9 million.
A work signed by the artist Beeple sold for its part at the price of 6,600,000 dollars on Nifty Gateway. The success is such that the sale of the avatars has enabled Yuga Labs to earn more than a billion dollars since their launch.
In 2021, a limited edition of 10,000 new Mutant Apes were sold for 3 EHT each. The stock sold out in less than an hour and raised nearly $96 million. Yuga Labs continues its momentum and recently launched ApeCoin, the native token of Bored Ape Yacht Club.
What's happening with Bored Apes?

It is said that Yuga Labs is currently in the process of raising more than $5 billion from investment firm Andreessen Horowitz.
Added to this is the fact that a metaverse focused on the game "MetaRPG" and fully compatible with several NFTs would be in preparation.
Obviously, the APE will easily find its place and its usefulness in this new virtual world as well as in the BAYC ecosystem.
Why join the Bored Ape Yacht Club community?
BAYC holders belong to a large community spread across the four corners of the planet. Owning a bored ape is like joining a private club with all the perks that comes with it. Once a member of the BAYC club, holders can thus:
Participate in various meetings organized around the world. One of them was held in New York in a yacht, and brought together no less than 700 NFT BAYC holders.
Access a private Discord server and have the opportunity to meet celebrities at exclusive events .
Access collections of NFTs in preview.
Buy BAYC merchandise.
Participate in treasure hunt sessions that promise prizes of nearly $10,000.
Access other NFTs and then resell them later at good prices. Yuga Labs notably offered a Bored Ape Kennel Club dog NFT to all its members.
Enjoy exclusivity like with the famous mutant serum NFTs that allowed Bored Ape owners to generate a Mutant Ape NFT for free.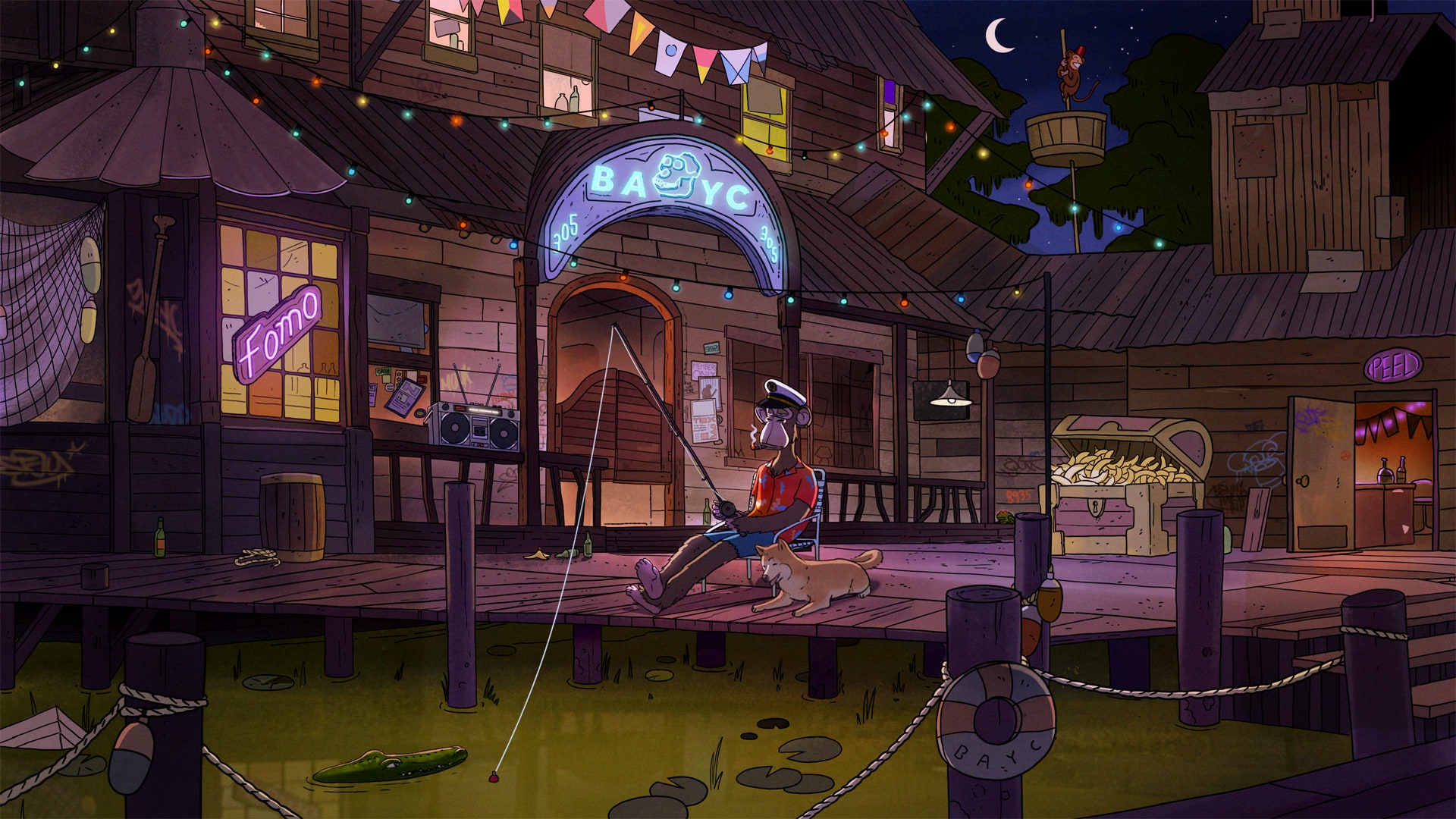 From NFTs to cryptos

Always in the search for innovation, the team behind Bored Ape Yacht Club has just launched its own cryptocurrency, the Apecoin .
Yuga Labs is no longer content to create burlesque avatars and strengthen its position in the cryptosphere with a native token, namely the APE.
This will thus be the main currency to use to access all its new services.
The APE aims to promote digital art and virtual games. Its community will be the first to benefit from it, because the Ape yacht will, for example, be the flagship piece of its play to earn game in the blockchain, developed by the publisher nWay. Yuga Labs is currently negotiating with other publishers to implement APE in their titles, such as the game Benji Bananas.
The DAO ApeCoin makes all the decisions concerning the new cryptocurrency while the legal responsibility will fall to the Ape Foundation, recently created for this purpose. Yuga Labs retains 15% of the tokens created while the founders earn 8%. DAO contributors receive 14%.
The new cryptocurrency will thus be accessible to the BAYC community, as 62% of the supply will go to them. Obviously, it will be necessary to have a Bored Ape or a Mutant Ape to be able to participate in the first drop which represents approximately 15% of the billion tokens planned.
What are the best platforms for NFT?
An NFT marketplace looks a bit like a large art gallery where all the works are offered for auction. This is currently one of the biggest trends and the choice of platforms is made according to the NFT sought. It will also be necessary to take into account the blockchain used, the fees charged as well as the digital asset portfolios accepted.
Among the current NFT platforms, these 3 remain essential, especially for those who do not want to miss anything new.
Opensea : the reference marketplace
Rarible : the cheapest alternative to Opensea
SuperRare : the platform that only accepts RARE tokens
OpenSea, the decentralized marketplace to buy NFTs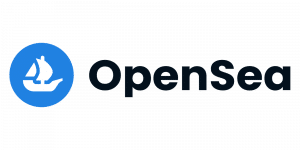 OpenSea is a decentralized platform for selling and buying NFTs. Among other things, there are various art collections, apes yacht club collection but also music and photographs. To be able to create an account on Opeansea, you must first have a crypto wallet such as Metamask or Fortmatic . Once registered, the user can create their NFT in different formats (JPG, PNG, GIF, MP4, WEBM, MP3, WAV, etc.). It can also sell or buy Non-Fungible Token.
Rarible: the NFT platform in free access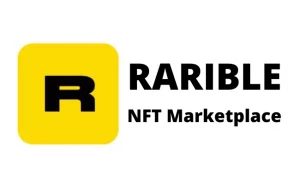 The platform uses Ethereum blockchain technology, and offers through its categories a whole range of products classified according to certain criteria such as the type of work, their price, their creator, etc.
Artists can take anywhere from 10-30% off the sale of their NFT and the fees vary depending on the current currency rate.
SuperRare, the super NFT platform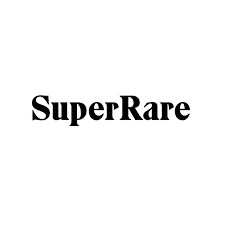 Finally, the SuperRare platform is also one of the best for obtaining NFTs.
Indeed, users can create a profile on the site, sell and buy NFTs there, but also bid on bored apes, follow their favorite artists and even group their NFTs on their profile via the "Collection" section.
On the fresh side though, it's worth mentioning that it's not the most accessible platform. These are relatively high there.
Comparison of the 3 platforms to Buy NFTs:
| | | | | | | |
| --- | --- | --- | --- | --- | --- | --- |
| | Type of NFT   | Blockchain   | Cryptocurrencies accepted | Accepted cryptocurrency wallets | Fees | Access |
| OpenSea | Digital art, sound, photography, collectables, sports, video games, virtual worlds, etc. | Ethereum, Polygon, Klatyn | More than 150 cryptocurrencies supported. | MetaMask, Coinbase Wallet, WalletConnect Fortmatic | 2.5% on each transaction. | Paid |
| Rarible | Digital art, photography, video games. | Ethereum, Flow, Tezos. | EThereum | Fortmatic, Coinbase Wallet, MyEtherWall Torus | 2.5% of each transaction | Free |
| SuperRare | digital art | Ethereum | RARE tokens exchangeable for ETH, BTC or BNB | Metamask, Fortmatic Wallet Connect | 15% of the amount for primary sales.10% of the amount for secondary sales.3% of the amount for all sales. | Paid |
How to buy Bored Ape Yacht Club NFTs?
To acquire a non-fungible BAYC token, follow these steps:
Connect to a decentralized NFT sales platform such as OpenSea or SuperRare.
Connect your crypto wallet like MetaMask or Coinbase Wallet to it for the transfer of digital assets including ETH which allows you to buy avatars bored apes.
Once connected, consult the NFTs offered for sale.
Make a price offer, submit a bid or buy the NFT directly.
Conclusion
It should nevertheless be remembered that the NFT Bored Ape Yacht Club project remains highly speculative , which means that it is necessary to rethink its investment before launching.
Indeed, even if the prices are currently on the rise and the sales volume is on the rise, nothing predicts that they will remain in this positive curve in the coming years.