Many tricks such as cross-selling and up-selling allow an e-commerce site to encourage your visitors to buy more. And if the colors also help to influence their behavior, know that you can go even further.
The atmosphere you create on your online store, the layout of the information or the messages you want to convey can increase the expenses of your visitors.
To boost your sales, here are 5 techniques to apply as soon as possible on your e-commerce site.
1. Limit quantity to develop a sense of urgency
When a product for sale is rare or in limited quantity, consumers are afraid of missing out. This behavior is completely understandable: no one likes to feel like they're losing something.
This sense of urgency is particularly motivating to make the purchase and consumers are ready to pay a sometimes excessive sum to benefit from the product.
Remember the NMD shoe collection launched by Adidas. Sold as a limited collection, the 10,000 pairs of shoes on sale sold out in less than 24 hours.
2. Create a precise context to guide purchases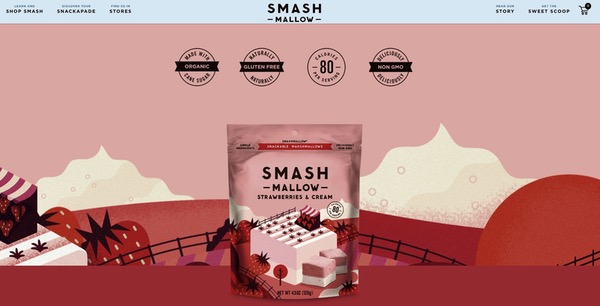 We are all influenced by our five senses: what we hear, see, smell, taste and touch have an impact on our behavior.
An experiment carried out in wine shops in the United Kingdom was able to prove that music influenced purchasing behavior. The results showed a close link between the passage of French music with the increase in sales of wine from France.
For your e-commerce site, you can call on a qualified freelancer to create an atmosphere, a context, through a personalized design according to the product sold.
3. Remove the euro symbol
Even if we sometimes like to browse e-commerce sites with a more or less precise purchase intention, nobody likes to spend money.
Cornell University students have removed the "dollars" symbol and text from restaurant menus. They noticed that expenses had increased by 12% on average.
To make visitors to your e-commerce site feel less concerned about the price of your product, try removing or reducing the visibility of the euro symbol.
4. Offer several options
Experience it yourself: if you go to the cinema and want to buy popcorn, what size will you choose? Little ? Medium? Big ? Most take the medium size for fear of running out of the small container and fear of having too much in the large one. This way of thinking applies in many other situations.
On your e-commerce site, you can influence the choice of your visitors by offering them different options. This way, they will be more focused on the different choices available to them rather than thinking about whether or not they will buy the product.
Try offering three different packages and if you have one that you really want to sell, put it in the middle.
5. Propose a default option
As human beings, we like to follow the norm. It saves us from thinking too much and we have the impression of making the best choice.
For example, when supermarkets increased the default size of their shopping carts, consumers increased their purchases by 40%.
On your e-commerce site, try to offer a default product. This technique is often used in subscriptions. If the Internet user has the choice between three subscriptions, he will first take the one you recommend, even if a more attractive price is available.

For more efficiency, try to combine this technique with the previous one.