Yat Siu, the CEO of mobile game company, Animoca, recently spoke about NFT games. For him, there is still a lot to do in this still new area. It is true that the Non-Fungible-Tokens system has not only taken off in recent years , but it has mainly illustrated itself through ambitious metaverse games. Axie Infinity is one of those games that has shown the unprecedented potential of NFTs.
For the moment, the technical means put in place for the creation of games of this kind are still limited. In the near future, NFTs will undoubtedly have an even more important place in video games than they currently do. In this article, we give you Yat Siu's vision of NFT games.
Yat Siu believes that NFT games on mobiles are destined to become more democratic
As a successful entrepreneur, Yat Siu, can only consider democratizing NFT games on mobiles. For him, there is still much to do, and current NFT games only scratch the surface of the possibilities for which they are intended. During an interview on Cointelegraph, he said that NFTs games start in niche form just like classic games did before. For him, the rise of the presence of NFTs in video games is inevitable and should reinvent the genre.
Blockchain games are still in their infancy. In a short time, the technique deployed around increasingly ambitious games should not be long in appearing. For him, it is only a matter of time before games are designed around the idea that it is necessary to integrate notions of digital property, transaction system as well as useful economy. According to Yat Siu, the possession of in-game items or properties will become more and more prevalent :
With NFT games, we really only scratch the surface… Everyone is very focused on virtual properties. I think it's going from an embryonic state to something that's going to spread everywhere and we're going to see new game formats emerge because of these notions of possession that we didn't have the technical ability to put in place before.
This kind of game may soon flood the market. Prestigious brands like LVMH are very interested in this technology and are investing in it. The trend seems very real, especially since the crypto world seems to be recovering with a Bitcoin that could soon explode again. This will likely impact the creation of new metaverse NFTs projects. 
NFTs games like Tamadoge are already coming to mobile!
This trend is accelerating, and we can see it today with the arrival of ever more ambitious NFT games. The star of the moment is Tamadoge , and it does a great job of exploiting everything that can be done in terms of NFT-based metaverse gaming. Tamadoge is a future mobile game based on the concept of Tamagotchis. In its metaverse, you can collect NFTs of your favorite monsters, battle them, and trade them with other players. The TAMA token has already been able to register an 8-fold increase in its value in a few days. If you want to buy some TAMA tokens, head over to the OKX exchange!
The metaverse as an anchor point for NFTs games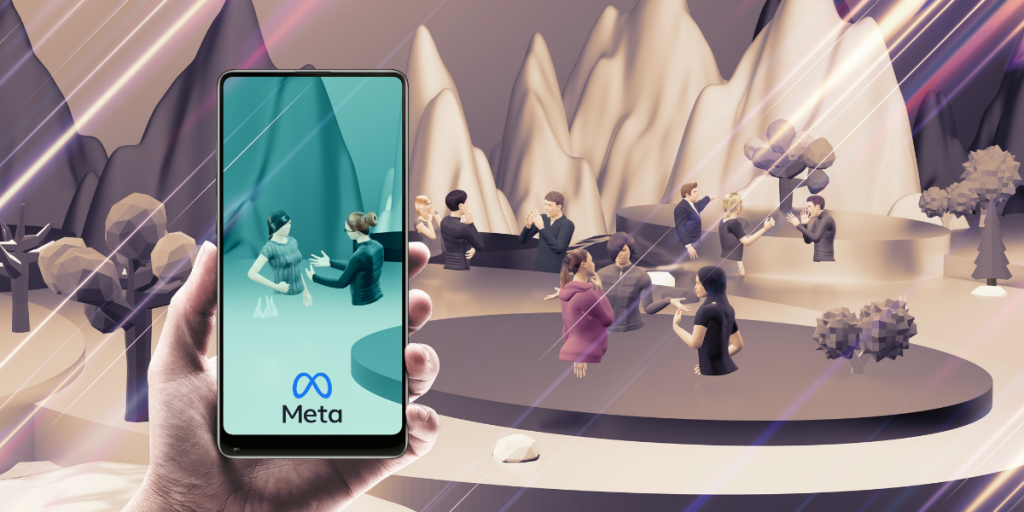 The metaverse has really played a crucial role in the democratization of metaverse games. Siu has spoken about it by evoking metaverse games and MMOs as being the best candidates for NFTs. These platforms initiate it very well, because they have in their DNA, these notions of sale, economy, exchange… But nevertheless, these same metaverse games, of a new kind, are not particularly evolved compared to traditional AAA games. So why are they so popular?
The notion of meaning evoked by Yat Siu about metaverse games
What makes metaverse games so attractive is precisely because NFTs are incorporated into their economic system. Siu tells us that people have always been used to putting money into a game that they can't get back. Here, the mechanics are quite different, because with NFTs, you are actually investing in a virtual property that will belong to you ad vitam æternam, unless you decide to sell it. For him, even if current games are a "nightmare in terms of UX experience", this simple contribution of meaning changes everything!
Towards a physical world tokenized by the digital world
Animoca's CEO thinks big. He thinks that soon even our grandparents will be using the NFTs model without realizing it. For him, the world is moving towards an excessive digitization of everything, and even physical things. One can easily think that buying a house in the physical world would give you the right to acquire an NFT of your house for example! Yuga Labs, the inventors of the "Bored Ape Yacht" NFTs and many others, have already unveiled their "Otherside" metaverse game where you can acquire a piece of land.