Are you looking to invest in the world of crypto-currencies and want to take advantage of the best opportunities? The world of cryptocurrencies is in perpetual motion and it can sometimes be difficult to navigate. Thousands of tokens are available and new ones are released every week. We support you in the search for the rare pearl and will provide you with some useful advice for any beginner or amateur in the world of cryptos.
In this article, we will introduce you to the best cryptocurrencies under €1/1$ , their projects, their strengths and their potentials for the future.
Our opinions on these cryptocurrencies below 1 euro
Many opportunities exist in the sub-euro crypto sector. From innovative projects to older projects with an already established reputation, we will detail these different crypto-currencies. What are the advantages and disadvantages of each of them? What are their prospects? You will find our detailed opinion on all these projects in these lines.
Lucky Block (LBLOCK) – Best Crypto Under $1 in 2022
Lucky Block is an innovative project that combines lottery and blockchain. It also very often makes the headlines in crypto news . The principle is simple, you buy the native LBLOCK token and this gives you access to a daily lottery . Thanks to blockchain technology, this lottery is completely transparent. It also guarantees more equitable participation than traditional systems. The idea of ​​the project is to create a lottery for people, own by people and/or you can generate returns.
In addition, the project allows you to earn interest on the LBLOCK tokens you own. Indeed, you can choose to stake them and generate returns rather than playing them to access the lottery.
An innovative project in the field of games which represents an important economic sector. The arrival of online games and casinos has seen a massive influx of players. LuckyBlock allows you to combine the possibility of a big win while making your savings work thanks to the returns generated on the staked tokens.
The price is currently around $0.0017 to $0.0030, which makes it possible to acquire a large quantity at a reasonable cost . The token appears to be coming back to an attractive buy price after hitting an all-time high above $0.0096 in February 2022.
The project's roadmap also provides for listing on major exchanges such as Crypto.Com, Okex and Kucoin for the next few months, which should increase investor interest in this project.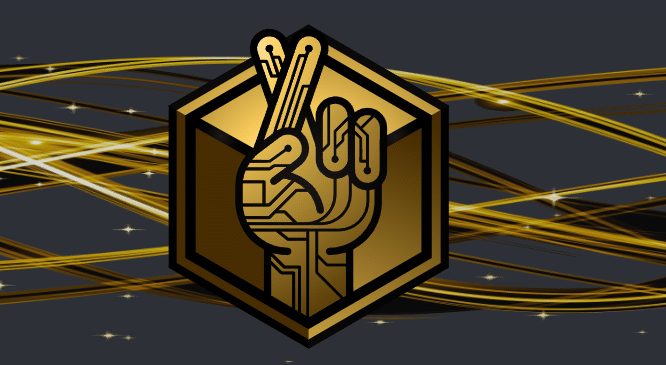 Why buy Lucky Block for less than 1 euro?
More than 50,000 owners of the LBLOCK token
An innovative project combining lottery and blockchain
The fastest growing cryptocurrency to reach billion
The opportunity to generate returns easily
Cronos (CRO) – A reliable crypto under 1 euro
Cronos is one of the newcomers to the blockchain world. This blockchain, born in September 2021, is the technological solution used by the exchange giant Crypto.com . It is an EVM compatible blockchain, i.e. compatible with Ethereum. This makes it possible in particular to facilitate interconnection and access to many decentralized applications, whether in the field of decentralized finance, NFTs or even the metaverse.
Cronos is built on the Cosmos blockchain, one of the most innovative solutions in the ecosystem . Cosmos is designed to be the internet of blockchains and aims to facilitate connections and interoperability between different blockchains. A scalable solution that also makes it possible to absorb an ever-increasing flow of transactions and users.
Thanks to this technology, Cronos allows the development of multiple applications in the field of NFTs, decentralized finance or even gaming.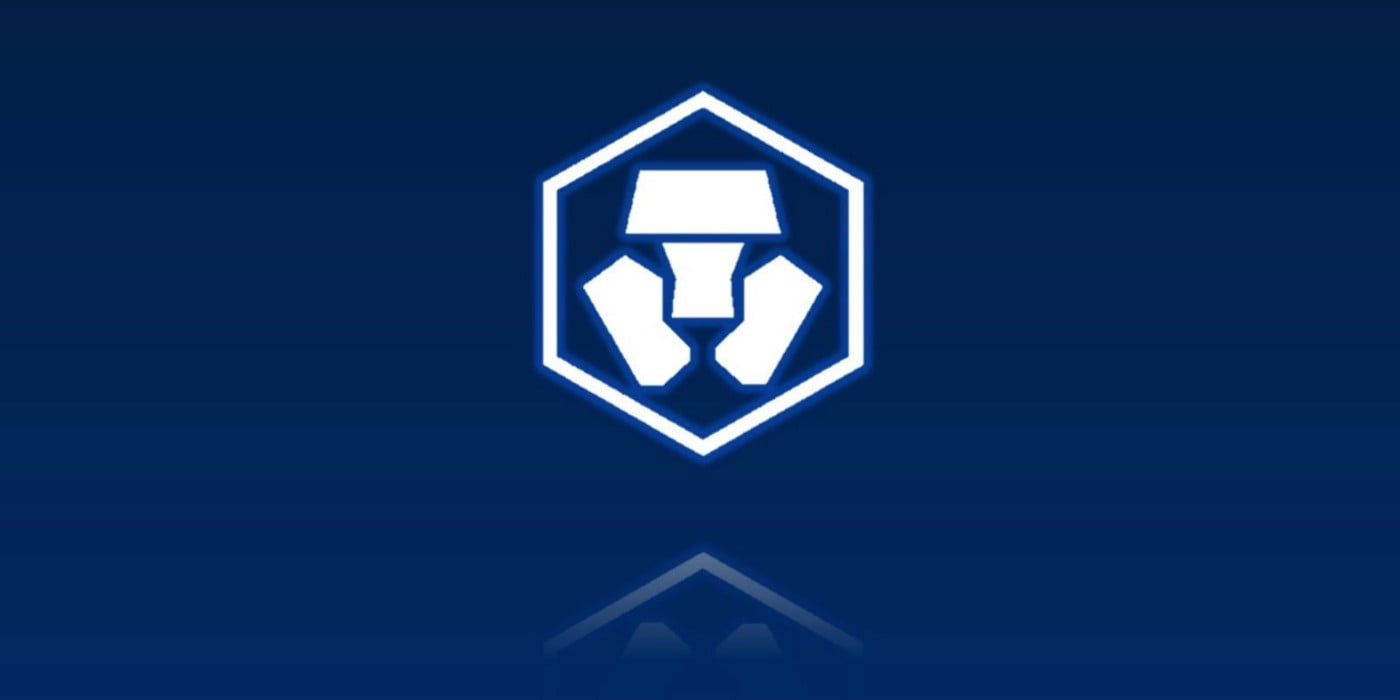 With the support of one of the largest exchanges on the planet, the project can calmly pursue its development and continue to attract innovative projects . It is only in its first months of existence and has already been able to attract many investors and capital.
The token also allows you to benefit from multiple advantages on Crypto.com , in particular via the credit cards offered by the exchange. Indeed, the more CRO you stake, the more your cashback will be. The price of the token is hovering between $0.33 and $0.50 right now . It experienced an ATH in November for nearly $0.90.
Why buy Cronos for less than 1 euro?
An innovative and scalable solution
A blockchain backed by one of the largest exchanges in the world
Benefits when you stake your CRO
A still young blockchain with strong development potential.
Basic Attention (BAT) – An ideal crypto under 1 € to invest
The Basic Attention project puts one of the most buoyant sectors of the moment, namely online advertising, at the heart of its mission .
The idea behind this project is to end the monopoly of the two sector giants Meta (formerly Facebook) and Google. Basic Attention wants to eliminate these intermediaries and allow content creators to be better remunerated than at present. In addition, the project wants to allow users to be paid when they watch online advertisements.
At the heart of his project is the Brave browser , which is gaining popularity week after week. The operation is quite simple, with each ad viewing a part of the BAT tokens immobilized by the advertisers is transferred to the users who watch the ad, to the content creators and finally to the browser itself to continue its development.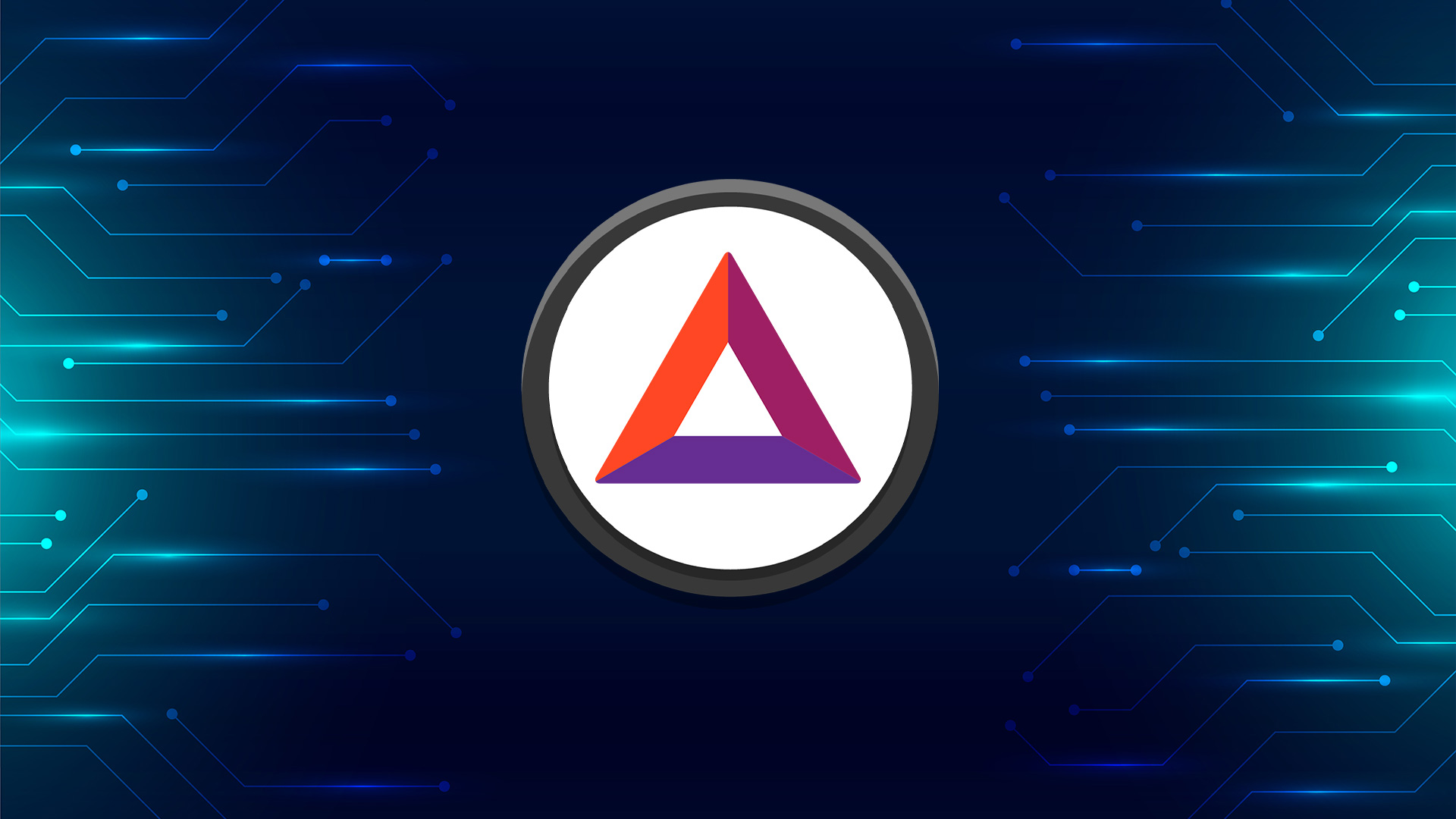 This project therefore tackles a huge market representing more than 8 billion euros for France and 200 billion in the United States. By putting the consumer and the content creator back at the center of the game, BAT has all the weapons to attract many investors. Another important element, its founder is none other than the creator of the JavaScript programming language and one of the founders of the Firefox browser.
The price of the Basic Attention Token is usually between $0.50 and $0.85 . Its ATH dates from November 2021 with more than $1.65.
Why buy Basic Attention for less than 1 euro?
The online advertising industry is huge and growing
A founder and an experienced team
An innovative concept to generate revenue for the user
The Brave browser is growing
Hedera (HBAR) – An Innovative Crypto Under $1
Hedera Hashgraph is an innovative distributed ledger project born in 2016. The objective of this solution is to meet the challenges of speed, scalability but also ecological issues that are imposed on the cryptocurrency ecosystem. As such, it is a distributed ledger and not a blockchain per se.
For this, the project puts at the heart of innovative technologies such as the directed acyclic graph which allows a high speed of transactions and a relatively low energy consumption.
Hedera Hasgraph has a more centralized organization than many crypto projects. There are many economic behemoths on the project's governance board . We can cite in particular Google, IBM or even EDF as members of this council in charge of the development of the project. A sign of seriousness and interest from reputable multinationals.
Hedera Hashgaph has also set up a multi-billion dollar foundation to support innovative projects and thus attract them to its ecosystem. The native token of the project, HBAR is trading between $0.19 and $0.25 at present. It experienced an ATH above $0.50 in May 2021.
Why buy Hedera for less than 1 euro?
Innovative technology, fast and with a low carbon footprint
Support from multinationals like IBM or Google
A multi-billion fund
Ripple (XRP) – A recognized crypto at less than 1 EUR
Ripple is one of the pioneer projects in the blockchain ecosystem. The goal of the American company Ripple is to develop a payment and transfer network called RippleNet. Using blockchain technology, Ripple offers to make transactions faster and cheaper anywhere in the world. This fairly centralized solution should make it possible to make transfers in a few seconds instead of several days at present.
Thanks to its token, the XRP, there is no longer any need to convert euros into dollars or dollars into pounds to make transfers. It is the XRP that comes to serve as a kind of intermediary , drastically accelerating this process. Likewise, transaction costs are relatively minimal, in the order of a few cents per transaction.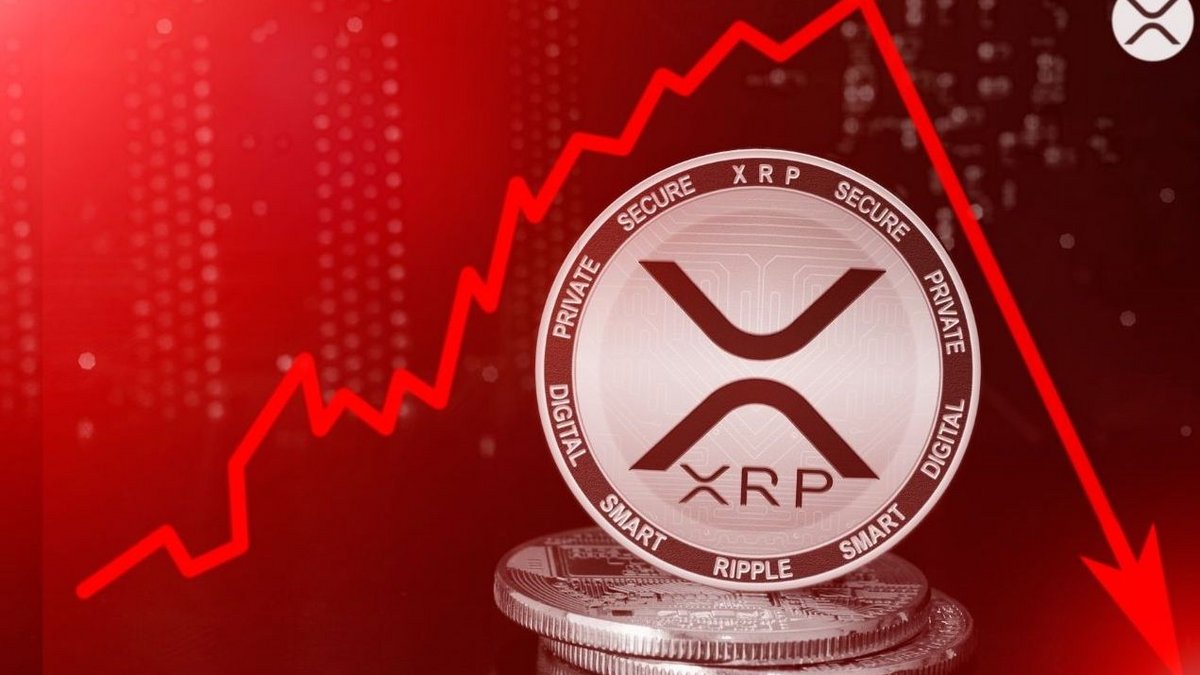 This project is also intended to be scalable and capable of absorbing a considerable number of transactions while maintaining significant speed , especially compared to Bitcoin or Ethereum. Launched several years ago now, this project is still one of the largest capitalizations in the cryptocurrency world. Indeed, XRP is currently ranked 7ᵉ of the largest crypto capitalizations in the world.
Despite legal troubles with the American regulatory policeman, the SEC, the project continues to develop and maintains its place in the top 10 of the biggest projects in the sector.
XRP trades between $0.60 and $0.90 . Its all-time high was reached in 2018 with nearly $3.5 for one XRP.
Why buy Ripple for less than 1 euro?
One of the pioneers of the blockchain ecosystem
One of the strongest capitalizations
A quick and inexpensive solution
A risk of a rise in the price if the case is won
Are cryptocurrencies at less than one euro a good investment?
The cryptocurrency industry is vast and full of opportunity. Cryptocurrencies at less than euro are among them. In addition to the solidity of the project, a coherent roadmap and serious investors, this factor has many advantages for the investor, especially a beginner. Here we present the different benefits of buying a crypto for less than one euro.
Buy a large amount of crypto
The market seems to have stalled in recent months and in this sense allows us to take advantage of interesting buying opportunities.
With tokens worth less than one euro, it is possible to buy a large quantity of tokens , and this, for a reasonable investment. So, if the crypto appreciates, one can expect a bigger gain.
The example of Bitcoin is telling. It was launched at $0.0008 in 2010 and is now worth nearly $40,000.
If you had invested in that last $1,000, you would be a millionaire. Not all tokens will become the future Bitcoin, but some will also experience strong growth.
Many tokens such as Dogecoin or Solana have experienced spectacular increases in 2021.
Thus, with a token worth a few cents, you can benefit from a very interesting return on investment by buying a large quantity of tokens.
There is obviously no guarantee as to the success of an investment, it is important to find out and choose the most solid and promising projects. The fact remains that one of the best strategies in the cryptocurrency market in recent years has been HODL over a long period of time .
We think in particular of Bitcoin but also of Ethereum, Solana or even Avalanche which was only worth a few cents at the start and is now exchanged for tens, hundreds, even thousands of dollars for Bitcoin .
By buying a solid project in large quantities, you can also hope to maximize your return on investment.
Build a diversified portfolio
There are over 18,000 cryptocurrencies and it can be difficult to navigate through this jungle. In any investment strategy, it is important to be able to diversify your portfolio of assets . It is a strategy to minimize risk but also to be able to take advantage of the many market opportunities.
Some of the leading cryptocurrencies have seen strong rises since their launch.
The cryptocurrency sector is in full development and this should push the price of certain assets sharply upwards.
Assets like Bitcoin and Ethereum are logical and less risky choices.
However, there are multiple cheaper alternatives with cryptos at less than one euro that can offer a more than interesting return on investment.
With cryptocurrencies under $1, you can easily build a diversified portfolio. In addition, it offers you a good chance of generating an attractive return in the future, even if one asset is not performing, because you have the others to compensate for this.
Generate passive income through staking
Buying and reselling cryptocurrencies is not the only way to take advantage of market opportunities. Staking has become one of the best ways to earn money from cryptocurrencies. Staking is the process that secures a number of blockchains with a proof of stake mechanism. To do this, you must place your tokens which will allow you to benefit from the returns generated passively .
For this, you don't need a large capital like for trading or even mining, you can generate interesting income, especially with cryptos at less than one euro.
Take the example of Aave, one of the leaders in the decentralized finance sector.
You can stake cryptocurrencies there for less than one euro such as BAT.
This protocol is regularly audited and guaranteed high security standards.
It can generate up to 30% interest on certain crypto-currencies.
By placing your crypto-currencies at less than one euro, you generate interest which will be added to your capital gain if the value of your token increases. A way to make your assets work, especially when you want to keep them in the medium or long term.
Buy less than 1euro/1dollars of Bitcoin or Ethereum
Apart from cryptocurrencies under one euro, you can also buy some of the biggest assets with modest capital. Unlike an action, the advantage of crypto-assets lies in the fact of being able to buy a fraction of them.
Invest for a few euros in Bitcoins or Ethereum
A good way to start investing in solid and recognized assets
You can then diversify your portfolio with other big crypto-currencies like Solana, Luna or Cosmos
You also have the option of supplementing with lesser-known and high-potential cryptocurrencies to maximize your chances of significant capital gains.
It can be reassuring to first invest in Bitcoin or Ethereum, which remain stronger than many current projects. These are pioneers that are of particular interest to institutional players and remain less volatile than other more recent projects . You thus benefit from a solid enough investment base to be able to then diversify, in particular on cryptos at less than one euro.
Where and how to buy cryptocurrency for less than one euro?
Many options now exist to buy crypto currencies for less than one euro. You can go through crypto exchange platforms like Cyrpto.Com or Binance. You also have the possibility of using a CFD via eToro or Capital.com for example. Here we present our two favorite options.
Capital.com – Buy cryptocurrencies with CFDs
Capital.com is a trading solution and a CFD broker created in 2016 and which recently launched on the French market. It is a modern and easy-to-use platform that is aimed at all trader and investor profiles.
Whether you are a beginner or more experienced, you will find what you are looking for on this platform which offers multiple investment opportunities, especially in the field of cryptocurrencies at less than one euro . It is also possible to invest in ETFs, shares, commodities or gold if you want to diversify.
Moreover, the fees of the platform are very reasonable. Another advantage, no additional costs of withdrawal or inactivity as with some competitors.
The ergonomics of the platform is neat and very pleasant, you can also customize it for an optimal trading experience. If you wish to use the platform, a first payment of only €20 will be requested and you can fund your account via credit card, bank transfer or PayPal.
Capital.com also gives you the opportunity to open a demo account, with fictitious money, to familiarize yourself with the tool and test your trading strategies. A good way to start without any pressure. Another strong point is responsive customer service in the event of a problem, particularly by email.
Go to capital.com and open an account by clicking trade now.
Fill in your personal information to finalize your registration.
Make a first deposit of a minimum amount of €20.
Select the crypto-currencies category then choose a trading pair that interests you.
Place your buy orders at the desired price and wait for those to be executed.
Crypto.com – Buy Cryptos Under $1
Cyrpto.com is one of the largest centralized cryptocurrency exchanges on the planet. It ranks in the top 15 of the Coinmarketcap exchange rankings. The marketplace claims more than 10 million users worldwide and has recently made headlines for these numerous sponsorships , particularly with the naming of the Los Angeles Lakers hall in the NBA.
Crypto.com allows you to access multiple services with the purchase of crypto, trading, staking, loan services or even a bank card. The platform offers you more than 200 cryptocurrencies among the largest market capitalizations.
Crypto.com offers a neat and efficient interface as well as an easy-to-use mobile application. Crypto.com puts its token, the CRO, at the heart of its ecosystem, which offers you attractive returns when you stake it. It also allows you to improve your cashback if you decide to opt for the bank card of the exchange, one of the best on the market.
The exchange has also recently offered an NFT market place which notably has the NFT collections of Aston Martin F1 or the UFC. It is therefore a complete solution that is gaining momentum in an attempt to catch up with its main competitors such as Binance or Coinbase.
Go to www.crypto.com/exchange and click register.
Fill in your personal information.
You will then need to verify your identity with an ID.
Once this procedure has been validated, you can deposit funds via credit card or bank transfer.
You can now start investing by going to the market tab and selecting the cryptocurrency of your choice.
Conclusion
In a constantly changing universe like that of cryptocurrencies, it can be difficult to navigate. Many projects appear every day and you have to know how to sort out the good from the bad. Cryptocurrencies at less than one euro are an interesting investment option, especially if you are just starting out.
FAQ: we answer your questions about cryptos at less than 1 euro or 1 dollars
Many questions can invade you when you want to invest in a crypto for less than one euro. We support you and respond to these to allow you to invest more serenely.
What defines the price of a crypto?
The law of supply and demand mainly defines the price of a crypto. The greater the number of buyers and the stronger the buying pressure, the more it can be valued. Solid projects, with a clear roadmap and well-known investors, therefore have a better chance of progressing in value.
Why should you buy a crypto before it reaches 1 euro?
Buying a crypto before it reaches 1 euro can be interesting when you start. With promising projects, it is thus possible to buy a large quantity of tokens and thus maximize its chances of significant capital gain in the event of appreciation of the token.
What is the cheapest crypto right now?
Many inexpensive crypto currently exist. We can cite Lucky Block or XRP. These are interesting options for modest capital who wish to get started. Discover here our list of the best cryptos under 1 EUR.
What is the best cryptocurrency under 1 euro?
The best cryptocurrency for less than 1 EUR depends on your objectives, but Lucky Block is, in our opinion, a good choice with a promising project combining online gaming and blockchain. In our article, we give you the 5 best cryptos under 1 €.
Can I buy 1 euro of Bitcoin or Ethereum?
You can absolutely buy a small fraction of BTC and ETH for one euro. One of the advantages of cryptocurrencies is that you can only own a fraction of a token. In the case of more expensive cryptocurrencies like Bitcoin, this can be an interesting strategy.