The world of crypto-currencies is populated by emblematic characters who have all, in their own way, marked this industry. In February 2014, Mt. Gox, then the largest crypto-asset exchange site, closed down. A theft of more than 850,000 BTC had just taken place, which represented approximately 350 million euros . The leader of the company, Mark Karpelès, unknown to the public until then, immediately found himself in the limelight.
In this article, we will see together who the famous Mark Karpelès is, and how he became the CEO of the number 1 exchange ( BTC buying/selling platform ) at the start of the crypto-currency era.
A computer enthusiast from childhood
Mark Karpelès was born on June 1, 1985 in Chenôve, near Dijon/France. He discovered computers at the age of three thanks to his mother, as he indicated in a 2007 report : " It's quite special with my mother, since, […] , at the today, she is on the Internet, she plays games, she creates game servers, she has… She has a fairly geeky activity. Basically, it was still her who launched me into it, who let me program, at the age of three. ".
Computer genius from the start, he arrived in a literary field despite his passion. As soon as he obtained his baccalaureate in 2003, he dropped out of school and started working in IT. He began by working for the companies Linux Cyberjoueurs and Eurocenter, in Paris, both founded by Stéphane Portha.
At the same time, he set up his own projects, such as a website host called FF.ST.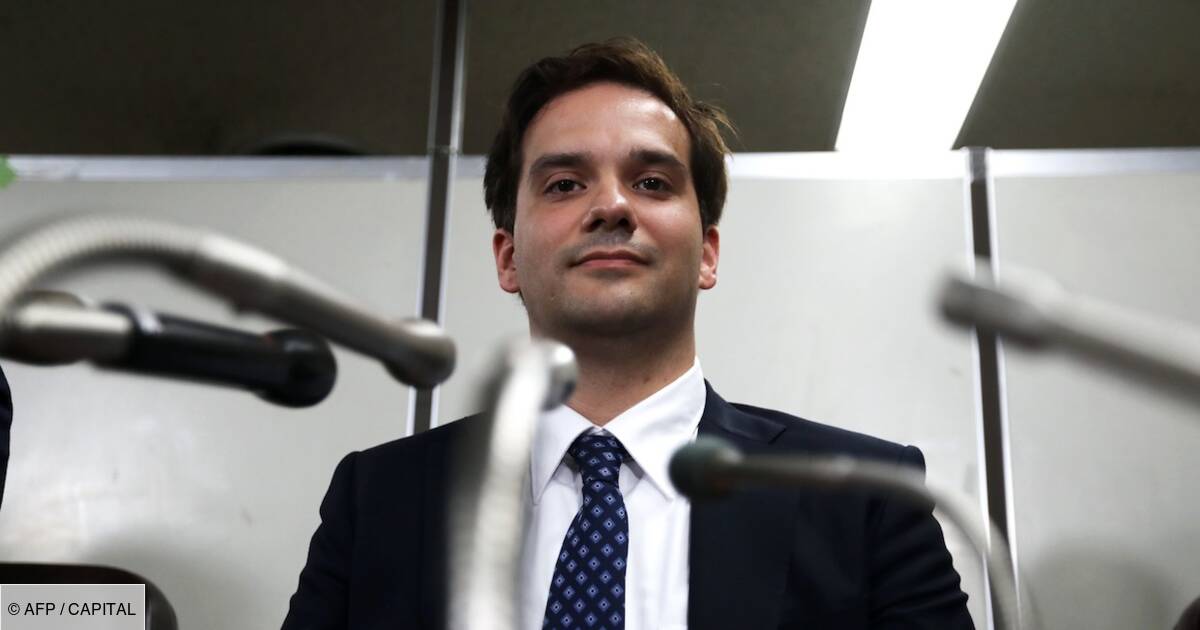 Difficulties in 2005
Following a trip to Japan and various events that left him penniless in April 2005, Mark Karpelès was forced to sell FF.ST to his employer, for a sum just sufficient to avoid a bank overdraft. In return, he was to be able to continue to manage FF.ST, but it seems that this agreement did not last more than a few weeks. Frustration and disagreements with his employer push Mark Karpelès to resign shortly after.
And the date of this event remains uncertain: Mark Karpelès affirms, in a message on his blog , to have sent a letter of resignation in mid-May for June 30, 2005, while Stéphane Portha seems to have indicated to the French newspaper Le Monde , some years later, that he had simply stopped coming to work from June 30, and that the mail had been received on July 6. It therefore seems obvious that the relationship between them was, and remains, extremely tense.
This difficult relationship can also be explained by the actions of Mark Karpelès: a few days after his departure from the company on June 30, he connected to the servers of his ex-employer to move the data relating to FF.ST which were there, to servers owned by Mark. Then, he set up an automatic redirection on the company's site to a site that also belonged to him.
In other words, he took over all of FF.ST's clientele at the expense of his ex-employer, who was now the owner of FF.ST. This decision earned him a conviction in 2010 by the Tribunal de Grande Instance of Paris to one year in prison and a fine of €45,000 , as you can read in the copy of the judgment .
A few years of hesitation and failed projects
After leaving Linux Cyberjoueurs, Mark Karpelès worked for several French companies in the sector, including Fotovista, which later became Pixmania, and Download.fr, which became Nexway. 
Mark Karpelès also briefly tried to start a hosting company in Israel, where he lived for nine months, but the events in the Gaza Strip reduced his efforts to nothing. An attack on a power plant will have left him half a day without electricity, and his project collapsed. He therefore returned to France after this experience.
In 2009, while working in a French company that acquired other international companies, including a Japanese company, he made sure to go to work in Japan. And shortly after his arrival in the Land of the Rising Sun, he founded on October 29, 2009 a web development and hosting company called Tibanne, like his cat.
Discovery of Bitcoin and redemption of Mt. Gox
Shortly after arriving in Japan, Mark Karpelès discovered Bitcoin in 2010, when a customer asked him to pay with it. Passionate about the technology behind Bitcoin, he is becoming more and more interested in it.
And in early 2011, Jed McCaleb contacted him to offer him to buy Mt. Gox, a site created by McCaleb in 2006 to sell Magic: The Gathering cards, which was transformed into a bitcoin exchange platform in 2010. Indeed , Jed McCaleb says he feels overwhelmed by the size of the site, and he made a lot of mistakes…
But above all, the platform is already in debt of 80,000 bitcoins at that time , an amount stolen by hackers thanks to vulnerabilities in the site coded by McCaleb. Obviously, the public is not aware of this information.
Another fun fact to note: in the leaked emails between McCaleb and Karpelès, McCaleb already mentioned in 2011 the existence of a "Gox Bot". And as we can see below, a few years later, some users will go through the site's transaction history to prove the existence of a  trading bot  (automated program) , called Willy by the community.
But back to the subject of this article: Mark Karpelès. Indeed, the latter, after discussing with McCaleb, decides to become the majority shareholder of Mt. Gox by becoming holder, in the name of his company Tibanne, of 88% of Mt. Gox.
And what should have seemed surprising for the young entrepreneur is that this 88% of the company was given to him for free… In exchange, he would have to share with Jesse McCaleb the profits of the platform for 6 months, and not to hold it legally responsible for any problems that may arise . Today, it is evident that McCaleb knew serious trouble was coming, and simply wanted to get rid of his hot potato by putting it in the hands of some unwary hapless man who thought he was getting a good deal.
In 2012, Mark Karpelès also participated in the creation of the Bitcoin Foundation with, among others, Roger Ver . He brings his stone to the building with a donation of 5,000 bitcoins.
From disaster to disaster
Almost immediately after Karpelès purchased the platform on June 9, 2011, the site was hacked. The hackers managed to change the price of bitcoin to a penny on the platform and then hack into some customers' accounts to sell them at that price. Thus, 2,000 bitcoins were stolen, for a value at the time of around 30,000 dollars. Following this hack, Jed McCaleb takes care to publicly reassure users on several occasions that all is well.
The company continues its activity as best it can, and the few viable competitors make Mt. Gox the majority platform of the market, with approximately 80% of transactions in crypto-currencies in the world in 2013. Of 3,000 customers during the acquisition by Mark Karpelès at more than a million in 2013, it was undoubtedly a success in terms of popularity.
In November 2012, Mt. Gox signed an agreement with the company CoinLab in order to facilitate transactions for American customers. However, relations with the company quickly become quite bad since Mt. Gox does nothing to transfer the accounts of American customers to CoinLab, and continues to serve these customers directly. This conflict is at the origin of a lawsuit launched by CoinLab, but that's not all…
Indeed, Mark Karpelès had not declared Mt. Gox as a money transfer organization with the American authorities. This earned him, some time later, to see 5 million dollars seized by the American authorities. In a few months after this affair, Mt. Gox lost 26% of market share.
And unfortunately for Mark Karpelès, the problems did not stop there. Everything collapsed quite quickly, since on February 25, 2014, the platform closed definitively , after a hack of unprecedented magnitude: 650,000 bitcoins had disappeared! The company publicly declares bankruptcy on March 10, 2014. Mark Karpelès also resigns from his position as a member of the Bitcoin Foundation's governing committee sometime after the hack.
According to some employees interviewed after these events, the company's organization left something to be desired, which would explain part of the damage Mt. Gox suffered. It would seem for example that there was no method of version control of the code of the platform, which is however of paramount importance in all that touches the coding of complex systems.
Multiplication of legal proceedings
In April 2014, the United States Treasury Department sent him a summons to appear in Washington DC to testify in the case on April 18, 2014. But Mark Karpelès, having no lawyer in the United States, refused to appear. to present.
At the end of 2014, a procedure was launched in France at the Tribunal de Grande Instance of Pontoise, following a complaint filed on November 19 for fraud and breach of trust.
On August 1, 2015, Japanese police arrested  Mark Karpelès on suspicion of falsifying his company's account data. On September 11, 2015, he was formally indicted for suspected embezzlement of 2.3 million euros from his company. And the Japanese authorities are taking advantage of local laws to imprison him while awaiting trial.
In addition, the Japanese newspapers seized on the case, and did not fail to publish anything that could sully the reputation of this Westerner far from home: some accused him, for example, of having used the money of the company to pay prostitutes, as well as to buy a $50,000 bed.
This situation will last several months, during which he will suffer a lot from the extremely harsh conditions of detention in Japan, just like Carlos Ghosn after him. Mark Karpelès will end up 30 kilos lighter at the time of its release, less than a year later. Released on bail in July 2016, he was finally sentenced on March 15, 2019 to 2 and a half years in prison, suspended.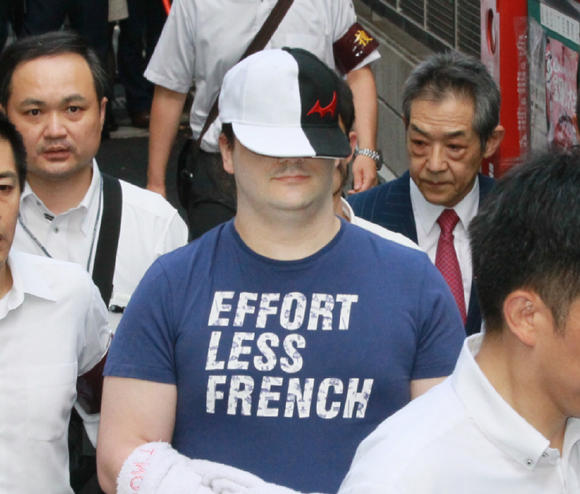 Conclusion of the case and more recent information
In 2019, he decided to reach out to the crypto community by posting a message on Reddit (you can find it here ). In this publication, he explains his story and partly makes his mea culpa .
During the shutdown of Mt. Gox, Japanese authorities seized the Bitcoins that remained on the platform to compensate customers. However, the value of the compensation was based on the price of BTC at the time of the company's bankruptcy, which was approximately $500. After reimbursing most of the injured investors, there are still 160,000 bitcoins that Mark Karpelès wants to distribute to his former clients. Indeed, he declared that he did not want to become the owner of these bitcoins, valued at more than a billion dollars, under any circumstances.
As for the 2014 hack, even today we are not sure who exactly was responsible for it. However, it would seem that the main mastermind of the operation is Alexander Vinnik , a Russian citizen arrested in 2017 in Greece, in Thessaloniki, at the request of the American authorities. Indeed, the latter, wanted in Russia for a long time, had expatriated to continue his criminal activities, and was in particular… The leader of the BTC-e exchange , and the TradeHill exchange , both competitors of Mt .gox. However, it has been revealed that through these platforms, more than 4 billion dollars of dirty bitcoins have been laundered. , with some of that money coming from the Mt. Gox hacks. The rest came from ransomware common at the time, computer viruses locking important user files and demanding a ransom payable in bitcoin to unlock them.
Alexander Vinnik therefore had a double interest in destroying Mt. Gox: not only could he steal the bitcoins kept on the platform, but in addition, the disappearance of Mt. Gox would have allowed him to obtain part of the clientele of what was the largest trading platform at the time. And clientele is a great way to make money over the longer term. Bad luck for him, not everything went as planned. And since the end of January 2020, Alexander Vinnik has been extradited from Greece to France, pending possible subsequent extradition to the United States so that he can also be questioned and/or tried there.
As for Jed McCaleb, he was accused in 2019 of deliberately lying to trick customers into staying on the platform, and a case was launched against him . The outcome of this trial is yet to be determined.
The question of the Willy Bot
In the middle of all these events, there remains an unsolved question, it is that of the so-called " Willy Bot ". During the Mt. Gox closing, transaction histories were made available to the public in a leak, and some analyzed them. The result of this analysis is the Willy Report : in summary, this report concludes that an automated trading program had been operating on Mt. days he was active. Another similar program, called Markus, had also been present on the platform for some time.
For a long time, nobody knew if these bots were the property of a user of the platform, or if they were Mark Karpelès himself. But a few years after the Willy Report, Karpelès admitted it during a trial : this bot had been used "for the good of society". However, Mark Karpelès won't say more about this bot, and remained silent when the question was asked on Reddit in 2019.
It seems likely, seeing the leaked emails sent by Jed McCaleb, that this was the "Gox Bot" that the creator of the platform was already talking about in 2011. This is obviously only speculation, but it could be act as a tool originally intended to try to fill the holes in the company's reserves, which had appeared during the various hacks it suffered. Or, failing to truly fill in the gaps, it could be a tool to keep up appearances and allow the platform to operate with fractional reserve.
Conclusion
Mark Karpelès is certainly a brilliant coder, but also an entrepreneur who leaves something to be desired. Some hate him, especially those who ended up with their bitcoins stuck, but when you look at the big picture, it's hard not to see him as a victim from start to finish. Thinking he was getting a good deal by taking over, for the modest sum of zero dollars, a platform that was indebted and full of security flaws, he was quickly forced to switch to a fractional reserve model to avoid sinking immediately, and found himself constantly hacked into the bargain. Perhaps he was naïve in accepting Jeb McCaleb's offer, but there is no evidence that he had bad intentions. The worst that can be blamed on him is
And it is probably for this reason that Japanese justice, despite its legendary severity, found him guilty of only part of the charges, and only applied a fairly short sentence to him (30 months instead of 10 years required) suspended. Meaning he will only go to jail if he commits further violations of the law within the next 4 years.
There is no doubt that all these adventures will have enabled him to learn the lesson, and that he will not make the same mistake twice